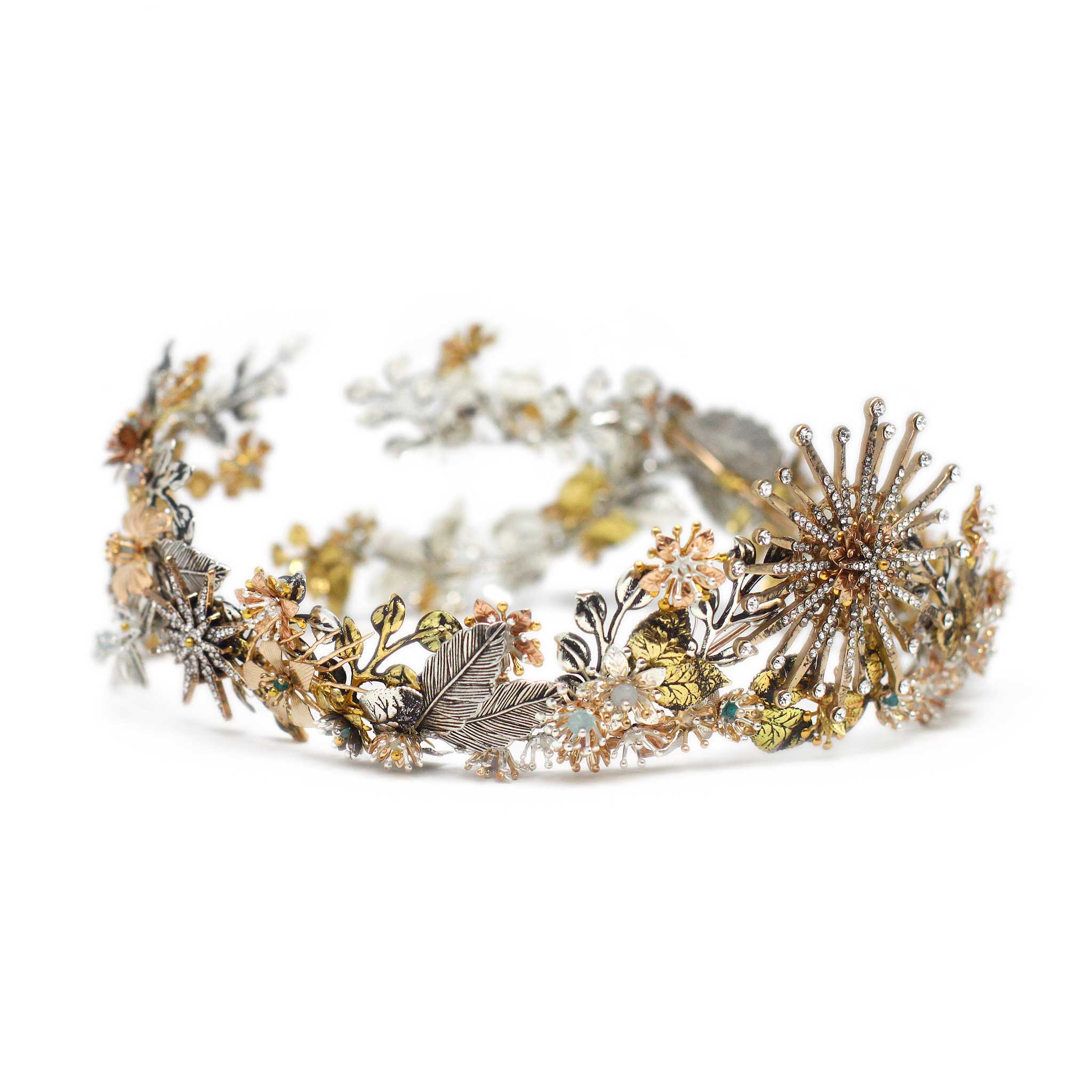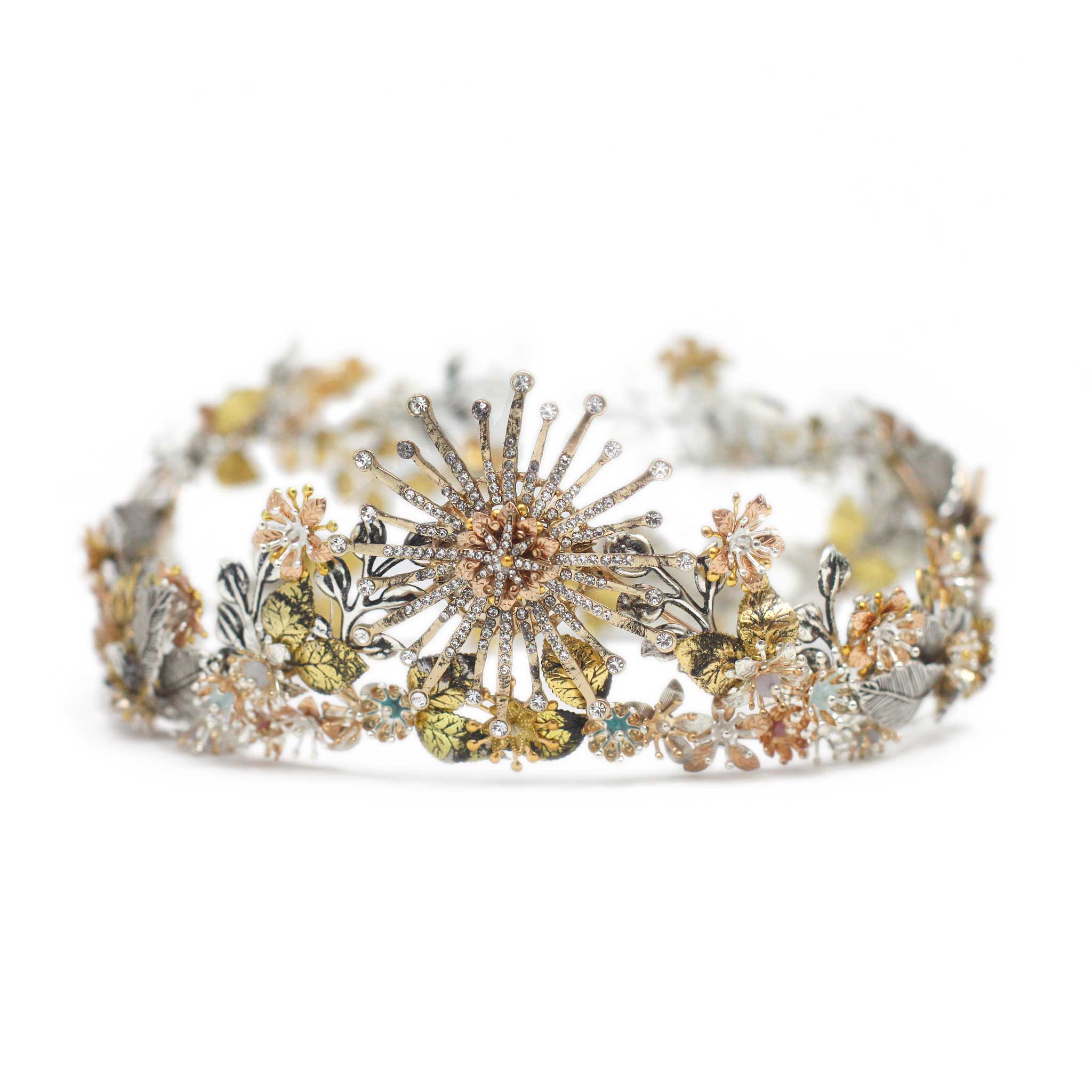 Description
Envío
Fabricación
Personalización
Crown handmade with jeweled pieces in antique silver, gold and rose gold tones. Its central detail is a precious front star that gives it all the touch and is finished with details of semi precious stones.
This is one of those designs of which the whole team fell in love as soon as it got out of the workshop. A piece with which you will never go unnoticed, without losing its elegance. Its peak shape gives a little height to those rounder faces and the contrast of tones and pieces give off delicacy and elegance in equal parts.
As all our pieces are made by us, we can totally customize the crown to your taste! Don't hesitate to ask us anything, we are more than happy to work with you to design and create the crown of your dreams.
*As it is handmade to order, there may be some variation in the colour and positioning of the elements that make up the headdress. The estimated preparation time is 10 to 20 days.
Realizamos envíos a todas las partes del mundo con diferentes modalidades de envío rápido con compañías líderes del sector.
Los gastos de envío serán gratuitos a península
para aquellas compras que superen los 149€, y a Europa para compras superiores
a 250€.
Los gastos de envío serán gratuitos a península
para aquellas compras que superen los 149€, y a Europa para compras superiores
a 250€.
- Peninsula : 24/48 horas
-Europa Continental: 4/7 laborables
- Otros: 6/10 días
Si no encuentras la opción perfecta para tu envío, ponte en contacto con nosotros via whatsapp o email y te daremos una solución.
Todas nuestras piezas están elaboradas a mano bajo demanda por lo que su tiempo de fabricación depende del tipo de diseño que se trate.
Como indicamos en el banner de nuestra web (parte superior de la misma) el tiempo de
fabricación oscila entre los 7 días, pero siempre consultarnos sobre vuestro
caso concreto porque haremos lo posible por adaptarnos a cada caso.
Si necesita obtener información más exacta sobre los plazos de entrega de su producto, no dude en ponerse en contacto con nosotros.
Todos nuestros diseños pueden ser personalizados a tu gusto.
Disponemos de gran
variedad de materiales, colores, y técnicas, para que puedas darle a tu pieza
un toque realmente personal y único.
Las personalizaciones pueden suponer un sobrecosto del producto, por lo que el
precio final del productor podría verse incrementado diseño original mostrado
en la web. En este caso, se te avisará siempre antes de comenzar el proyecto
para asegurar tu total consentimiento.
Los
precios de las personalizaciones serían los siguientes:
 - Cambio solo color : 0 euros
- Cambio colores + materiales: 20 euros
- Diseño totalmente personalizado/ asesoramiento : 30 euros.